Action Plan For Reaching Net Zero by 2040
Carbon Footprint Baseline year: 2021
Carbon Footprint: 100.00 tonnes
Context
As the UK's 6 million small businesses make up 99% of the UK's enterprises, employ 60% of the UK workforce and generate £2.2 trillion of revenue to the economy, it is crucial these enterprises take action and reduce their carbon footprint. WeAgile Limited is one of these aforementioned businesses and we take our role in reducing carbon emissions very seriously. Thus we have prepared an action plan for reaching net zero by 2040. This plan is a fluid document that we will tweak and improve and analyse each year to reevaluate what has worked, and what needs to be improved and to measure how far we've got left to reach our net zero goal. As a business, we will do our best to achieve net zero prior to 2040, however, as this is a new journey we are embarking on, we want to give ourselves enough time to do this properly, and while doing it we hope we will inspire other businesses to follow our and many other net zero SMEs' lead.
Vision Statement:
At WeAgile Limited, we know that doing business sustainably is vital for everyone's future. It's crucial that we act now and that's why we're working towards achieving net zero carbon emissions by 2040. We've made a commitment to halve our greenhouse gas emissions before 2030 and achieve net zero emissions before 2040 and we'll disclose our progress yearly. To reach this goal, we'll be taking the following actions.
Action 1
We'll improve the quality of our carbon footprint data by implementing a more thorough measurement tool for calculating employee commuting. We'll gain a better understanding and a more accurate measurement of our Scope 3 emissions for procured products and services.
Timing: Measurable improvements to be made by the end of 2023
Cost: No direct cost except ongoing administration and project management costs
Owner: Head of Operations
Approximate emissions reductions: No direct emissions reductions as a result (in fact an increase could show in the short-term with better measurement), but better data will mean a more thorough and accurate process for reaching our net-zero targets.
Additional comments: As now we have templates that we worked on to collect data and do the calculations for the Carbon Footprint Baseline year calculations, this process can now be tweaked and improved every year, thus providing us with more detailed and accurate information to work with.
Action 2
We'll reduce emissions from the public transport used by the team at least by 50% through these actions: using zero-emission vehicles when using a taxi service, and always promoting an online meeting instead of a face-to-face meeting (both for internal and client meetings).
Timing: by the end of 2023
Cost: Cost savings expected (at least £3000-£5000 per year)
Owner: Head of Operations
Approximate emissions reductions: 35-40 tonnes per year
Additional comments: As the company does not have its own fleet of vehicles, it is important to still be mindful about the use of public transport for meetings. The first question to ask is whether you really need to travel or whether video conference would still be a satisfactory solution. Meeting virtually with team members or clients using phone or video technology is the best way to reduce emissions associated with travel. It is also necessary to investigate and look for the best solutions for international travel as sometimes it is unavoidable. If we do need to fly, the team should fly in economy class as business class seats take up more space, and the emissions generated while flying in business class are around three times as much as when you travel in economy class. We would choose a fuel-efficient airline: not all airlines are created equal. They operate different routes and aircraft, which both contribute to their overall fuel efficiency as does the age of their fleet (newer aircraft produce fewer emissions).
Action 3
We'll start offsetting our carbon emissions. Our goal is to become net zero by 2040, but on our journey to achieving this, we'll offset our emissions alongside making reductions year-on-year.
Timing: On a monthly basis starting in 2023
Cost: Approximately £15-£20 per tonne
Owner: Head of Finance
Approximate emissions reductions: We won't view this as a reduction in carbon emissions until we've made all possible reductions and are in a position to purchase removal offsets for unavoidable emissions.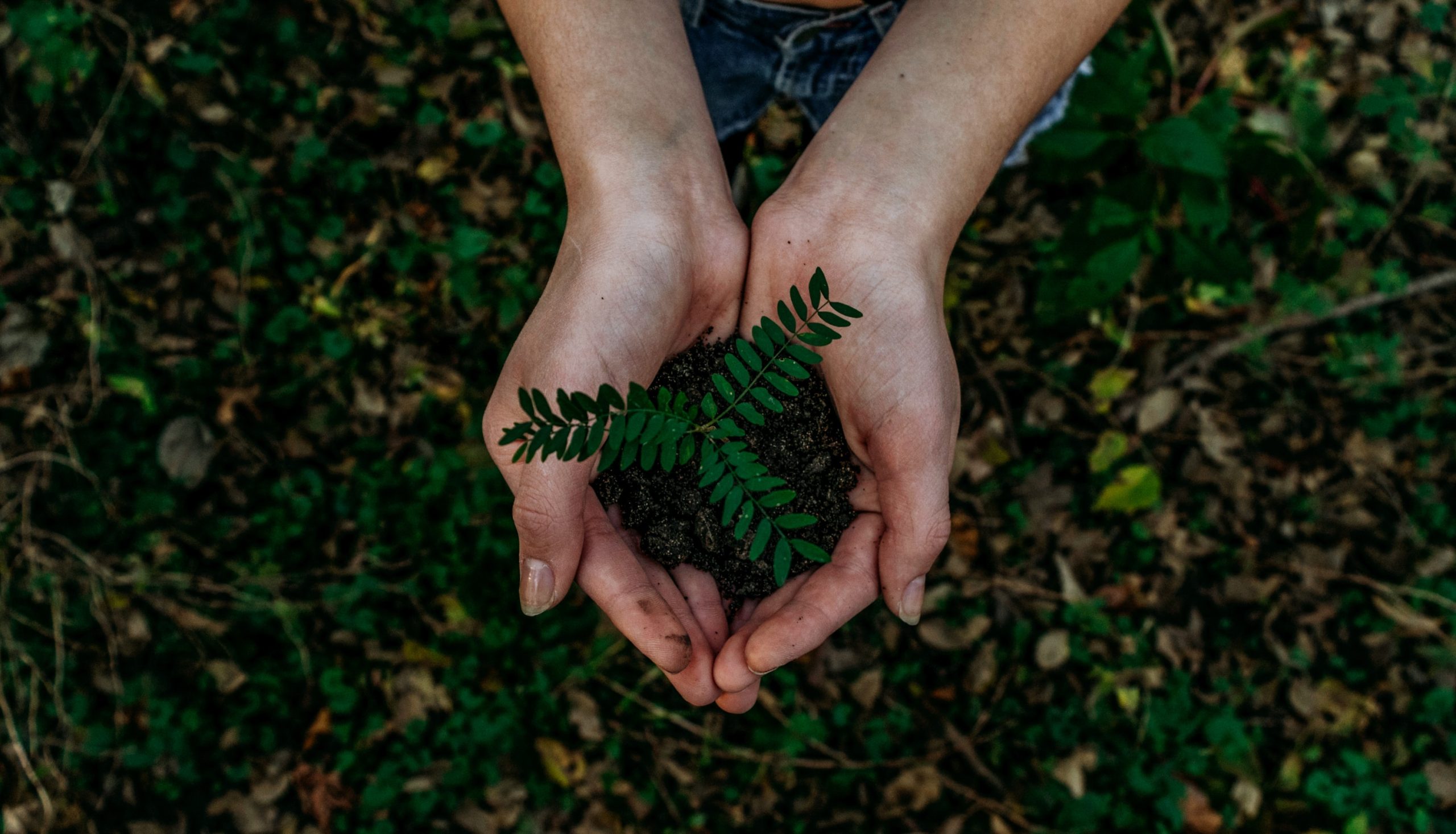 Action 4
We'll invest in the re-skilling and training of employees in the skills needed for sustainable products and services. We will make sure our digital products are energy friendly and efficient, starting from design and ending with development and servers used for hosting. We will continue being part of organisations that help and support SMEs in becoming net zero businesses.
Timing: On an annual basis starting in 2023
Cost: We will start with free available courses and information packs, and if needed review paid courses and training (potentially £300-£1500).
Owner: Head of Operations
Approximate emissions reductions: the reductions will be based on the clients' digital products and the improvement we make on them (e.g. their old website emissions vs their improved/new website emissions, so it is hard to calculate right now).
Additional comments: Customers expect companies to make ethical decisions on their behalf, and being on this journey can attract new customers, business partners and talent. Offering innovative "green" products and services may open new business opportunities, and cutting carbon emissions and helping to combat climate change demonstrates a high standard of corporate social responsibility that we aim to adhere to.
Action 5
We'll continue to review and re-evaluate our Scope 3 emissions and especially the suppliers that we cooperate with and make sure our values and goals in becoming net zero are aligned with their goals and values.
Timing: Continuing from 2022 – ongoing till 2040
Cost: we might need to use some suppliers whose costs are higher than the current suppliers' costs, however, the long-term advantages and benefits outweigh the short-term financial cost in this case.
Owner: Head of Operations
Approximate emissions reductions: at least 10-15 tonnes per annum (based on the baseline year)
Additional comments: we will look into decarbonising our supply chain as one of our priorities as our Scope 1 and 2 emissions are very low, but due to our business model, our Scope 3 emissions are high. Some ideas we've been looking to implement in the upcoming years are as follows: Supplier incentives: offers of long-term buying contracts can be used as an incentive for suppliers to begin longer-term sustainability projects. Knowledge-sharing: share environmental best practices and resources across the industry and across suppliers. Procurement standards: incorporate sustainability performance as core criteria in procurement assessments. Ranked supplier programmes: collect emissions data from multiple suppliers and score them to encourage positive action. Engaging with our clients: understanding our client's desire for 'greener' digital products can help us to better serve the market with environmentally friendly digital products.
Action 6
We'll include our journey of becoming a net zero business into our social media and marketing strategy for 2023 and beyond, to inspire not only our suppliers and clients but also other SMEs. Publicly communicating our commitment to reducing emissions is a key step in aligning with net zero.
Timing: Starting preparations in 2022, launch in 2023
Cost: we might need some additional visual materials for the team to prepare, and more copywriting done, but the cost wouldn't be substantial as the team has agreed to volunteer to work on such CSR goals as this.
Owner: Head of Operations (will involve a designer, social media manager, and copywriter).
Approximate emissions reductions: not a direct reduction, but more raising awareness between and for other SMEs and our clients, thus if they join us on this journey and the ripple effect happens, the reductions would be substantial.
End notes
Carbon footprint in the baseline year of 2021: 100.00 tonnes
Estimated carbon footprint by 2030: 50 tonnes
Estimated unavoidable carbon footprint by 2040: 40 tonnes – as the company keeps growing and the team keeps growing too, the unavoidable carbon footprint is unfortunately unavoidable; however, we will aim to do everything we can in order to keep this number as low as possible and will review it annually.
This plan has been prepared by Liene Sira, Head of Operations, WeAgile Limited